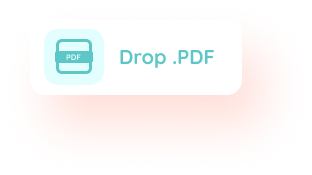 Image to Text
(Extract Text From Image)

Drag & Drop files here to upload
Drop It Like It's Hot
Image to text converter is an online tool that extracts text from image in a fraction of seconds. It uses advanced OCR (Optical character recognition technology) to convert images to text with 100% Accuracy.
This Picture to text converter is a fast, accurate and reliable tool for getting a text from Images. It shouldn't take more than a few seconds to copy text from images.
How to extract text from Images?
You don't need any professional skills to get the text from images. Follow the below steps to convert a photo to text with a few clicks.
Upload or Drag and Drop the Image to the Input box.
Verify the reCAPTCHA
Hit the Submit Button
Copy the text to Clipboard or download the file.
Key Features of Picture to text converter
The following key feature of this jpg to text converter makes it a competitive and perfect tool to get scan text from Images.
AI-Based Extraction
Our pic to text converter uses top-notch AI-based technology that allows you to copy text from any blur or flawed handwritten document with 100% accuracy.
Multi Uploading options
Considering user convenience, we offer multiple file uploading options in this photo to text converter.
o Drag and Drop
You can upload the image by directly dragging and drop to the input box.
o Upload from the Local directory
You can directly upload the image from their computer or mobile directory to convert Picture to text online. You can also upload the image by capturing it through your mobile camera.
o Copy and Paste
You can copy (ctrl+c) your file and paste (ctrl+v) it to the input area.
o Upload Via URL
Our OCR Image to text converter lets you upload the image through a URL. You can copy the selected image URL and paste it into our text extractor tool.
o Upload from Google Drive
Apart from other simple uploading options, the Image to text online tool also allows you to upload images from Google Drive to convert image into text.
o Upload from Dropbox
You can also upload images from Dropbox to our jpg to text converter for text extraction from the image.
Copy to Clipboard
Our image to text generator allows the users to copy the extracted text to the Clipboard and paste it anywhere.
Multiple Download file option
Another premium feature of this photo to text converter online is more than one file downloading option.
You can download the extracted text into .txt format or save it As Doc.
Start Over Option
This feature restores the original setting and allows you to upload the new image to our online image to text converter without any hassle.
Why do you prefer this online Picture to text Converter?
Apart from the features mentioned above, some extra functionality makes this jpeg to text converter competitive and perfect from others.
1. Multiple Languages Support
No matter from which language text you will convert from this tool. This Images to text converter supports multiple languages, and it means you can extract words from images in various languages like English, Dutch, Spanish, French etc.
2. Multiple Images Formats
This image text extractor supports more than one Image format. You don't need to worry about image extension, and you can upload multi-image formats like. JPEG, PNG, JPG, JPEG, GIF and many others.
3. Security Assurance
We value your privacy and won't store any image data that you convert through our image text reader. All images are automatically deleted from our database right after the conversion.
4. Unlimited File Conversions
It is not strict to any number of file conversions. So, you can convert unlimited Images into text by using this Picture to words tool.
5. Maximum Accuracy
This Image to text tool is equipped with advanced technology that claims to be 100% accurate and error-free conversion.
You can convert rough handwritten notes or even a mobile captured blurry image through this accurate image to text converter online. It will grab text from low-resolution pictures with high accuracy.
6. No Registration
It is a login and registration free tool, so you do not need to log in or register here to use this image to text extractor.
7. No Watermark
This tool provides watermark free image to text conversion, and it means you can get your text file without any watermark.
FAQs
How to copy text from image using a mobile phone?
The best way to copy text from pictures is by using our Image to text app. This app will allow you to grab text from images within seconds.
Or you can access this image to words converter on your mobile phone browser.
How to convert image to text online for free?
Follow the steps below to convert photos to text online for free.
Go to OCR.best
Upload or drag and drop your image to the input box.
Verify reCAPTCHA
Hit submit button
Feedback
Heading
Notification